About Rajanaka
Rajanaka is a tradition of individual learning and community education. We study mythology and comparative philosophy, art, literature, and especially the expansive definitions of yoga. We are humanists studying spiritual and religious traditions because we are interested in furthering our personal understandings and learning together. We have deep roots in South India as well as in the study of comparative religions, critical theory, and Jungian psychology.  
The word "Rajanaka" comes from the Sanskrit language where it has been used to describe committed seekers whose accomplishments have been recognized for their agility and intelligence as well as for humility, depth of heart, and character.  Rajanaka was founded in South India by a group of scholars and seekers to be an inclusive conversation and a spacious exploration of shared human possibilities. We have no doctrines or articles of faith, aware that learning to learn is our passionate commitment, one we share with all purposeful study.  
Rajanaka invites us to investigate ourselves more deeply and asks us how we might make ourselves a gift to others.  We have used the word "yoga" to describe this deeper engagement with life and, given our South Indian heritage, we share much with long-standing traditions such as Auspicious Wisdom, a Tantric tradition of the great goddess, and the mythos of Śiva, particularly Chidambaram Natarāja.
If this sounds unfamiliar and a bit quixotic let us make sure we understand Rajanaka learning to be as much practicable, sensible, and possible.  We're "spiritual" because we love the human spirit when we are at our most curious and committed to learning about life, to becoming more reflective, and caring to become compassionate. It's best to describe Rajanaka both by how we learn and by our interests.
Our calender of seminars and retreats brings Rajanaka to cities around the world.  If you are interested in hosting Douglas for a weekend seminar, write to us at douglas@rajanaka.com.  If you're interested in attending, check out the links for contact information with our hosts.  Everyone is welcome.  We learn together in conversation with stories, practices, and plenty of humor. Click here to view our calendar.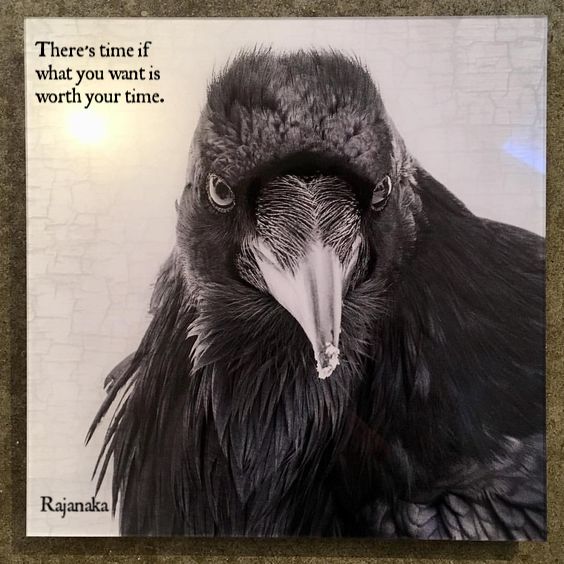 Our Audio Courses are called the Śrividyālāya Archive and offer an extensive body of learning with hundreds of hours of listening available.  We have courses for beginners and those less experienced with the history and philosophies of yoga traditions as well as more advanced materials.  It's like going to college but this time serious learning that speaks to the heart and is way more fun. Click here to view courses.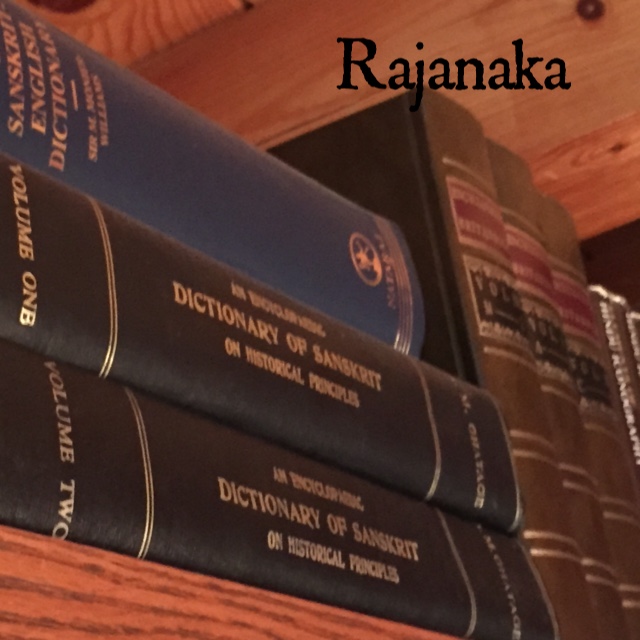 Our selection of books continues to grow.  With the Student's Edition of the Bhagavadgītā in Translation you will find a readable and reliable work that can be used in any context.  The reprint of Poised for Grace is a guide to the Gītā based on a Tantric reading.  There are also links to scholarly work and much more coming, including audio and e-book versions.  We expect at least one new translation, work of storytelling, or study each year. Click here to view books.
There is an extensive body of writings in Blogspot form available for free.  Our three blogspots cover very different materials.  Rajanaka  Sammelana centers on the study of yoga, Rajanaka teachings, stories abourt Appa, and deep learning.  Rajanaka Ādeśa is a collection of notes, bits and pieces and short commentaries based on Rajanaka studies.  Contrariety centers on secular commentary, writings on politics, philosophy, history, and contemporary critical studies.  Check out our links, there are dozens from which to choose. Click here to view blogs.
We have a vibrant social media presence on Facebook.   There are several groups centering on Rajanaka community conversation.  Search for "Chitra Katha" to find the group that discusses Rajanaka teachings and yoga traditions.  Search for "Rajanaka Storm" for politics and social justice issues.  Search for "Rajanaka Asana" for our discussion of modern postural yoga.  All groups are moderated and will require permission.  There's more but here's the start. Click here for more information.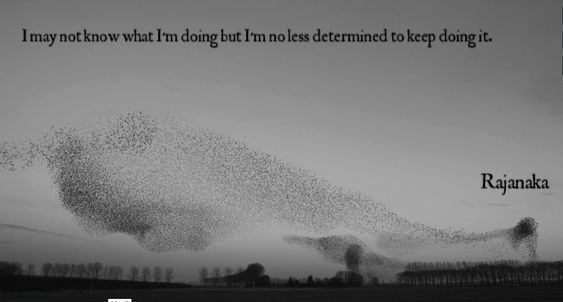 It has become our tradition to gather each summer for deep study and practice.  In 2020, however, we've decided that we have to address the current pandemic situation differently.  We will be having our usual Rajanaka Summer Camp East ON ZOOM.  In the past, of course, we gathered here in the Finger Lakes of western New York and we hope to continue that tradition again in 2021.   We're making 2020 especially affordable and having the full number of hours.  This is a good time to go deep.  EVERYONE IS WELCOME!  We love the newbies.  
Click here to join us for all days.
Each year we travel to South India for temple pilgrimage.  We go as pilgrims and have unparalleled access to the experiences of darshan that are the centerpiece of our journey.  We meet local people, visit a village, and see things that, frankly, are off the tourist trail.  You can do your yoga privately and there's plenty of time to rest, to shop, to enjoy India.  For more information follow the link to our amazing crew led by Jagannath Babu at Rajanaka India.  Click here to join us!
Rajanaka is committed to furthering education and personal development.  Here are live, unedited lectures on the classics, Mahābhārata and the Bhagavadgītā.  Enjoy!
Click here to listen to them all.